Annapurna region has always been one the most popular and desired trekking destinations in Nepal. This region is a paradise for photographers and mountain lovers as there are sixteen peaks above 6000m, seven peaks above 7000m and one peak above 8000m with the most notable being Mt. Annapurna, the 10th highest mountain in the world. Annapurna Circuit trek is one of the longest treks within Annapurna Mountain range. It begins from the lower altitude of the Marshyangdi River valley, goes through the ethnic communities and cross over the world's highest Himalayan pass, which is known as the Thorung La Pass (5416 meters). Annapurna circuit Trek combines the Annapurna region and beyond of it.
The Annapurna Circuit Trek begins with a scenic bus/jeep drive of around 5 hours to Besisahar. Then we start walking on the same day to reach Ngadi via Bulbule. Marshyangdi river flowing through Ngadi and the green forests all over the hills is the main attraction of the village.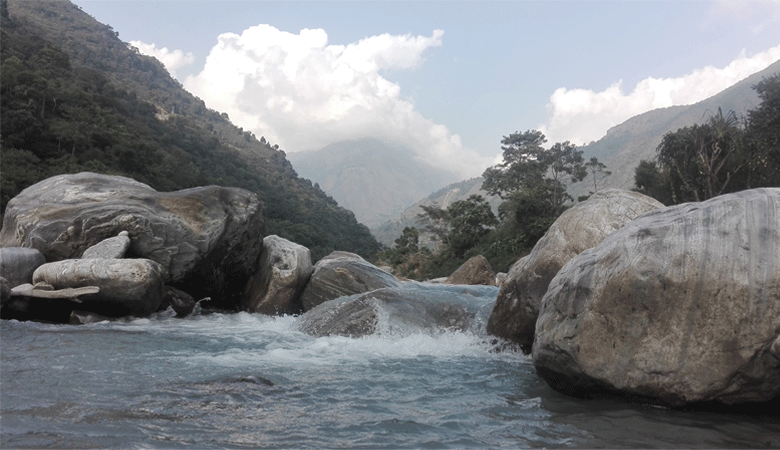 The next day,after an early breakfast we head towards Jagat. After walking for few minutes following the road from Ngadi, we can see a hydropower station which adds charm to the village. Then we start walking uphill following the trekking trail to reach Bahundada. We can see beautiful hills and rice fields while walking uphill. From there we descend down for a while and walk further to reach Ghermu which offers a majestic view of huge waterfall. Then we walk down and cross a suspension bridge to reach Syange and continue walking across the roads to reach Jagat. Once we reach Jagat, we can have a view of the Marsyangdi River below and rocky hills all around.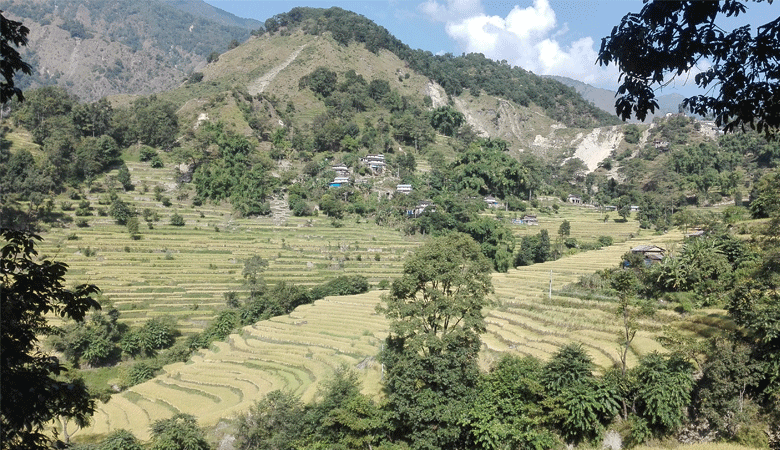 On the 3rd day, we start walking following the roads to reach Chamje. In between we can enjoy the view of a beautiful waterfall and the bee hives at the top of the cliffs. From Syange we leave the road and start walking on the proper trekking trail. We continue walking uphill among rhododendron, pine and bamboo forest and finally atop a climb to reach the entrypoint of Manang district. As we reach on the top, we can see beautiful Tal village. Then we start walking through the Marsyangdi riverbanks to reach Tal. From there, we cross the bridge and walk through the roads to reach Dharapani. Another 45 minutes from there takes us to Bagarchhap which offers a majestic view of Mt. Annapurna II(7937m).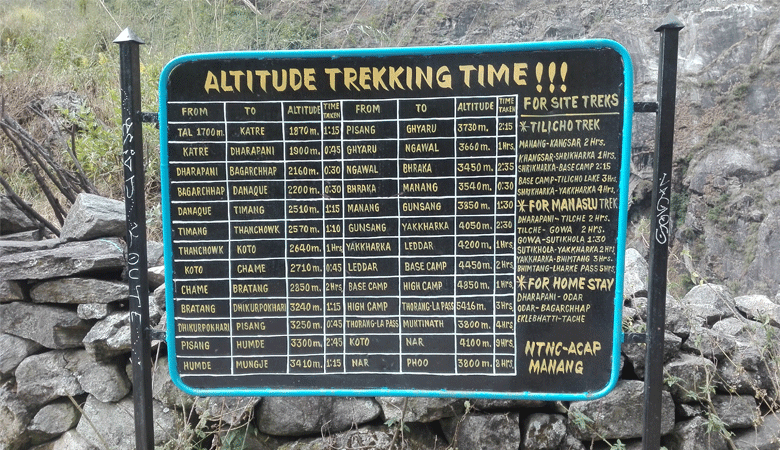 On the 4th day of the trek, we climb uphill to reach beautiful Timang village from where splendid view of Mt. Manaslu can be seen. From there we walk following the trail and then cross a suspension bridge to reach Thanchwok. Then next 2 hours from Thanchwok leads us to Chame.We can enjoy dip at natural hot spring in Chame.
The next day, we walk following the roads to reach Brathang, where you can see beautiful apple farms. Also, you can enjoy coffee, juice and other drinks at a huge coffee shop there. Then we will reach Dhukurpokhari in few hours from Brathang. Dhukurpokhari means Dove-Pond, and you can see a beautiful pond there. After walking for one and half hour from there, we will reach Lower Pisang. As we reach there pretty early, we will explore monastery in Upper Pisang, enjoy the view from there and return back to Lower Pisang. The town of Pisang is the beginning of the upper region of the Manang district.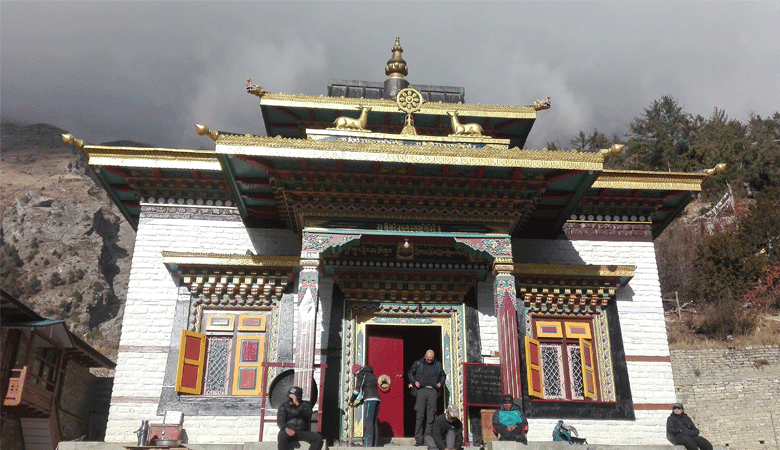 On the 6th day, we start walking uphill through the forests and roads to reach Humde. We can see an abandoned airport at Humde. One and half hour from there takes us to Brakha, which is a culturally rich Tibetan styled village. We will spend some time there exploring the old houses and the ancient civilization which is believed to be 700-800 years old. Also we will visit 'Brakha Sangag Samling Monastery' which is believed to be even older than the civilization. After exploring Brakha, we head towards Manang. You can find good shops,stores and bakeries in Manang.
As acclimatization is one of the most important aspect in high altitude trekking, we spend yet another day in Manang. In this acclimatization day, we hike up to 100 Lama Monastery. The reason behind the monastery's name is that the Lama(Monk) taking care of that monastery used to ask for 100 Nepali rupees with every visitors going there, and coincidentally he passed away at the age of hundred. From there we can have a glorious view of whole Manang Valley. Then we will hike down to Gangapurna Lake. After coming back from lake, we will visit Cultural Museum which takes us closer to the history, culture and tradition of Manang.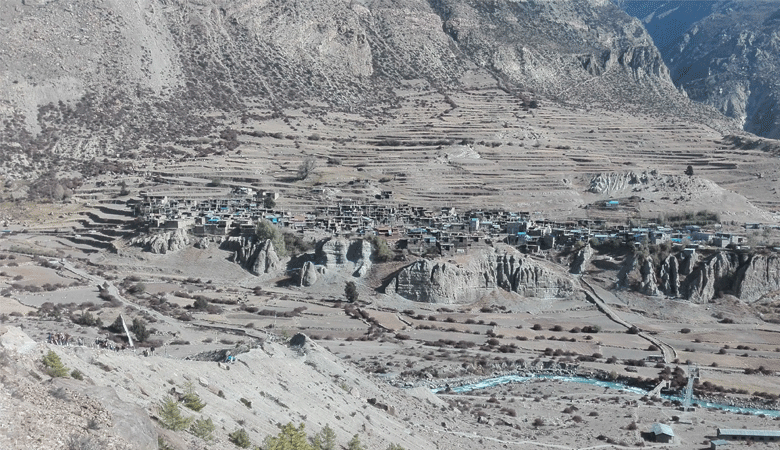 After the rest in Manang, we continue forward on our trip. As we move on through the trail, we can see few horses and a number of yaks grazing around. In few hours we reach Yak Kharkha via Ghussang. Then we can walk for an hour to reach Letdar and spend the night there. From Letdar, we can observe splendid view of Chulu Peaks.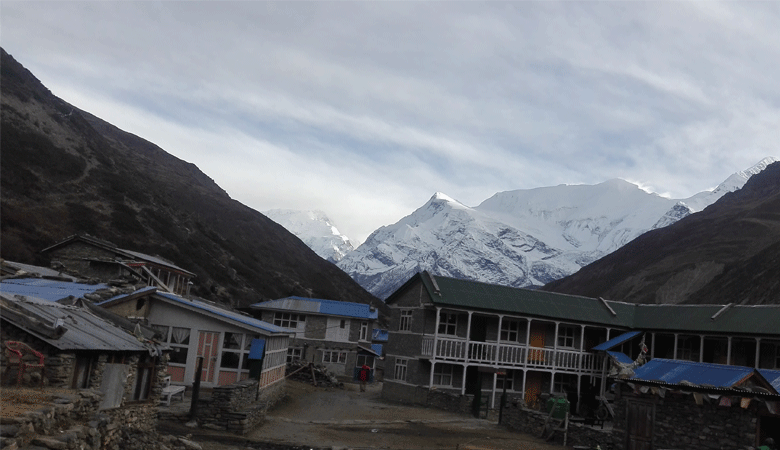 On the 9th day, we hike up to Thorong Phedi. On the way, you can see lots of Himalayan blue sheep. We stay overnight at Throng Phedi and get prepared for the pass.
The 10th day is the day of ascension of Thorong La pass. We start early in the morning at around 4 am and start walking uphill. The idea of starting early is to aviod the strong wind passing through the Thorong la pass. It takes almost an hour to reach high camp, one more hour to reach a tea shop where we stop for hot drinks and next three hours to reach the top of Thorong La pass. It's all uphill climb of around 900 meters till Thorong la pass. After we reach Thorung la pass, our entire hard walk will be rewarded by the beautiful views of Annapurna, Gangapurna and a heavily glaciated peak of Khatungkang.
After a 1600m of descent from Thorung La, we will have a view of the glorious Dhaulagiri standing in the distance. After a while, the trail becomes less steep and enters grassy fields and meadows to finally reach Muktinath.In Hindu religion, Muktinath refers to a place of nirvana which houses a temple and a number of monasteries, making it a holy site for Hindus and Buddhists alike. The main attractions of the site are the Jwalamai temple with a spring and an eternal flame as well as the 108 water sprouts that pour holy water. Also there is a recently built huge statue of Lord Buddha. These are visited by thousands of pilgrims every year.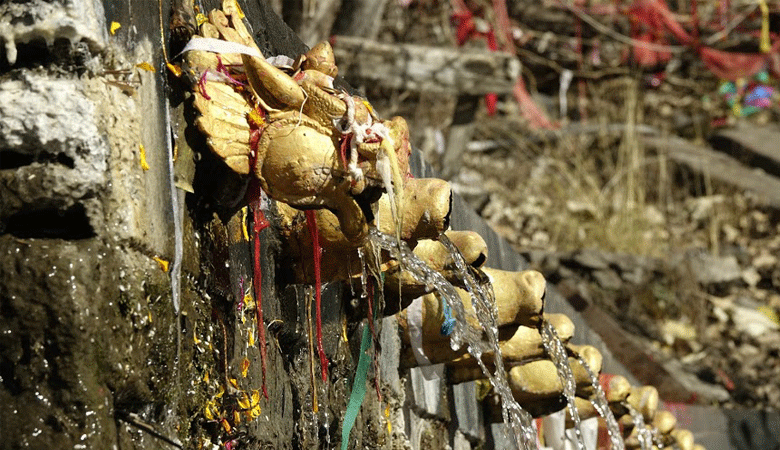 The next day, we head towards Jomsom via Kagbeni. We follow the roads to reach Kagbeni,where we spend some time exploring the 14th century monastery as well its newly built replica. A walk about 1 hour takes us to Eklebhatti and walking further through the banks of Kaligandaki River takes us to Jomsom. Jomsom is popular for its fiercy wind at the mid-day.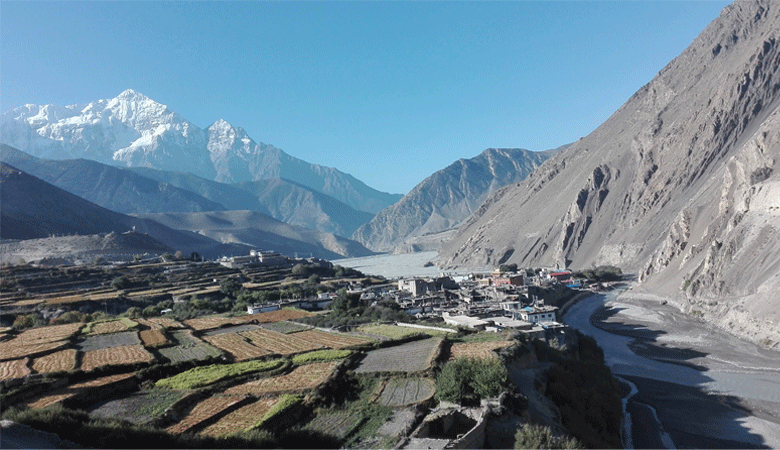 In the 12th day,we drive to Tatopani via Marpha and Kalapani. It is a relaxing feeling to spend the day dipped in the natural hot spring at Tatopani.
The next day, we move from Tatopani through villages of midland Nepal with terraced fields and inclined farmlands. As we hike an ascent we move past rhododendron, magnolia and other vegetation of the area. We finally reach Ghorepani as we witness the beautiful mountains in the evening sky. We rest in Ghorepani to make an early start to Poonhill in the morning.
The next day, we climb up early to Poonhill for the sunrise view over Dhaulagiri and Annapurna range. Once you see the snowcapped peaks highlighted in the changing golden rays of the sunrise, it will be one of the unforgettable moments of one's life. The peaks in the scenery include the Annapurna range and Dhaulagiri. Also known as a photographer's paradise, we can spend some time here taking breathtaking pictures of the spellbinding surrounding.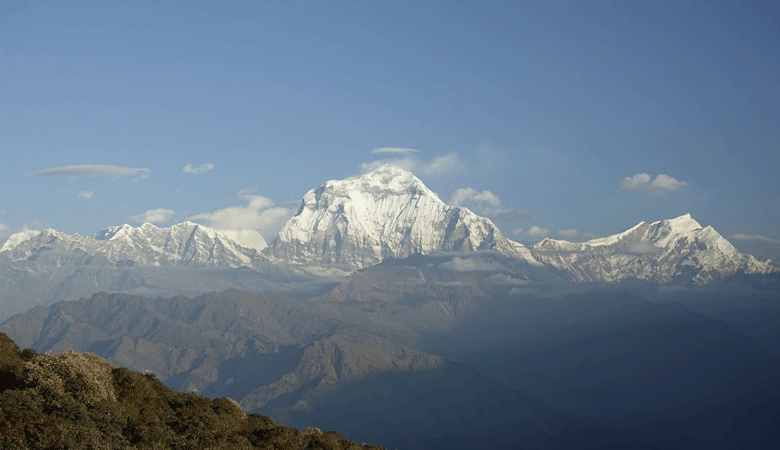 Then we go down to Ghorepani, have breakfast and then trek down to Nayapul. First part of the trek down until Tikhedhunga via Ulleri is quite steepen downhill. From there we move past terraced fields for a few hours to reach Nayapul. A short drive from there will finally take us to Pokhara which marks the end of Annapurna Circuit Trekking.
Annapurna Circuit Trekking is one of the best trekking route in Nepal which offers the fusion of natural beauty with cultural richness.