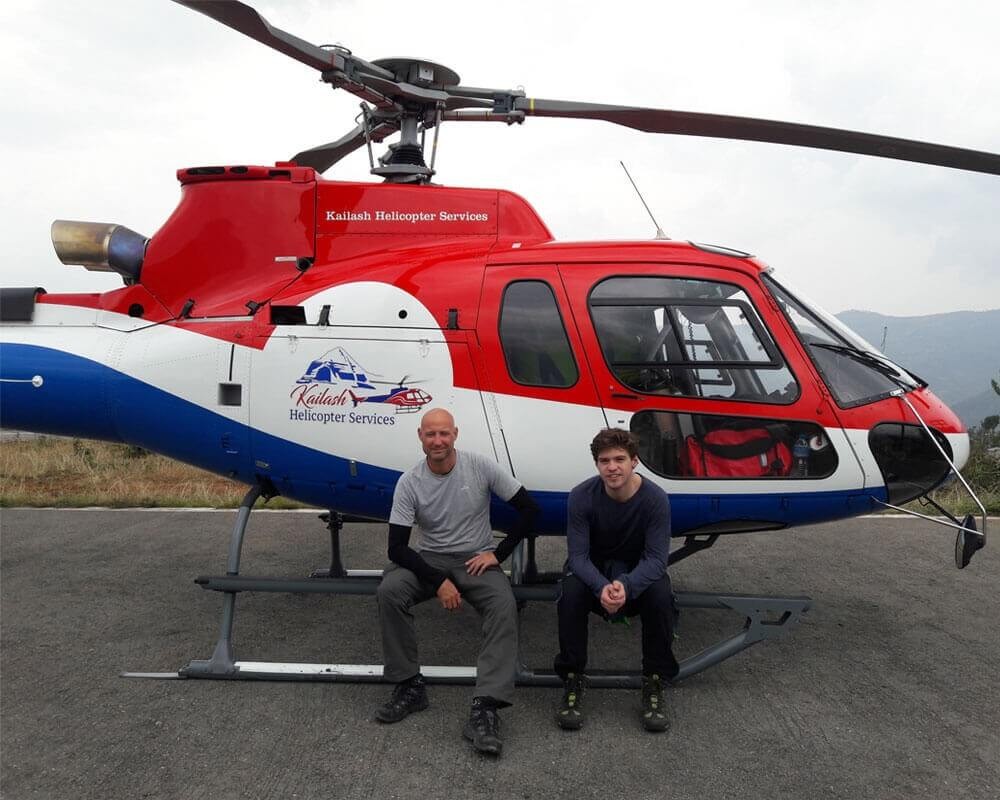 As this adventure Everest Base Camp Trek Heli Trek takes you in the heart of Everest within scenic and high Khumbu valley where you will be surrounded by world giant mountains.
Everest Base Camp Trek with Helicopter flight, a delightful and captivating adventure besides scenic views of mountains, the local colorful culture of highlanders of Everest, the Sherpa is equally interesting, as walk leads you around nice lovely farm villages and monasteries.
A beautiful and scenic adventure of a week duration time frame where walk starts with normal schedule flight to land at Lukla, a popular town where most of the adventure begins and ends. Our walk follows Dudh Kosi River to enter Sagarmatha National Park which is added on the list of World Heritage Sites since 1979.
The journey continues within cool shade of woodland with tall rhododendron and pine trees as climb leads to famous Namche Bazaar the main hub and capital of Khumbu villagers, where rest day is important at the height of 3,440 m in Namche Bazaar a great place for local hike to support with acclimatization.
After Namche heading on high scenic trail with climb to scenic Tengboche and the monastery surrounded by green tree lines with array of peaks with views of Everest and Amadablam.
Enjoying time at Tengboche and its impressive monastery, where once a year great festival held in the month of October or November known as Mani-Rimdu, and interesting time to observe the colorful event with dancing masked monks.
Slowly adventure leads further high into barren and arid country on leaving the green tree lines behind as walk proceeds to reach our main highlight and destinations at Everest base camp.
At base camp where you will be in great and high spirits standing beneath world highest mountains with close views of massive Khumbu Ice-Fall and glaciers, where next adventure leads you on top highest spot of the trip at Kalapathar above 5,545 m high facing incredible panorama of giant peaks with Everest at close distance.
After completing all our wonderful highlights with one more adventure to complete flying on a Helicopter that brings you back at Kathmandu with over-powering views of mountains and dramatic landscapes on joy ride to Kathmandu on concluding our memorable experience on 8 Days Everest Base Camp Heli Trek.
Related Treks of This Region: