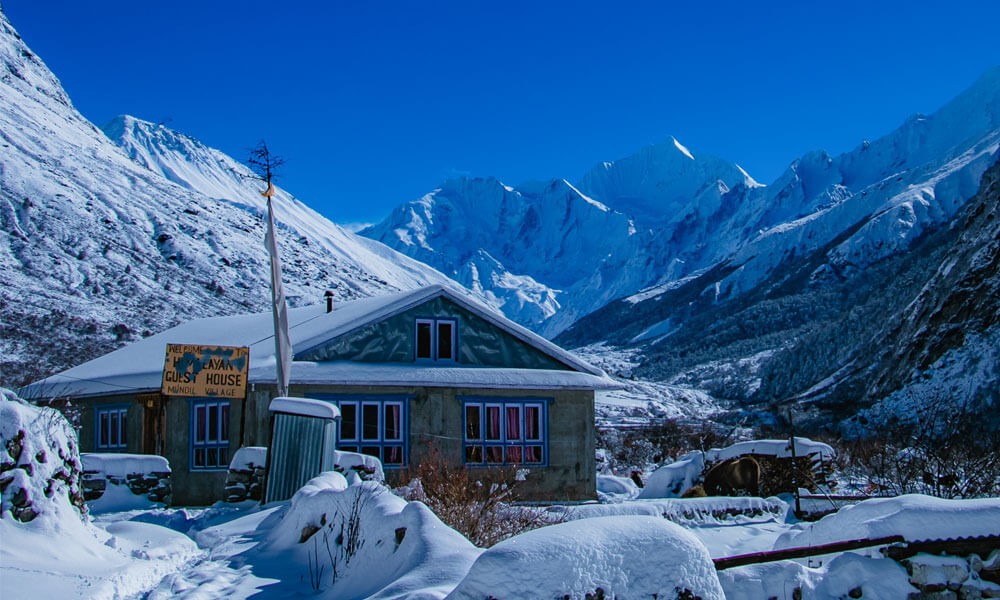 Langtang Gosaikunda Trek is a mesmerizing trek in the Langtang region to the north of Kathmandu valley, which combines two different magnificent settings - Langtang Valley and Gosaikunda Lake. This trek presents an exquisite opportunity to enjoy the ethnic hospitality, eye-catching Himalayan panoramas and the glacial Lakes along with the diversity of flora and fauna.
Langtang Gosaikunda Trek begins from Syabrubesi. Following the Langtang River, you head to Lama Hotel and gradually to the Langtang valley through the beautiful rhododendron forest. Langtang valley has been described as the most beautiful valley by the famous British climber and explorer, Bill Tillman.
Although it was harmed to some extent during the earthquake in 2015, tourism has been revived again with the same striking mountain views and ethnic hospitality of the Langtang region. On the way you can see various floras and faunas as this region is immensely rich in bio-diversity.
Langtang Gosainkunda Trek also offers some of the culturally important sites as Kyanjin Gompa, chhortens and the Buddhist prayer flags. Retracing to Lama Hotel, trek to Gosaikunda begins via Thulo Syabru and Lauribinayak. The magnificent vantage point of Lauribinayak provides splendid sunrise and sunset views of Langtang and Ganesh Himal.
The sacred Gosaikunda Lake is a pilgrimage destination for both Hindu and Buddhist devotees. The lake is located at 4380 meters, so acclimatization is required for the Langtang Gosaikunda trekking. Retracing all the way to Dhunche, the trek ends and drive further to Kathmandu.
You may also like to read: Tamang Heritage Trek
Marvel Adventure organizes Langtang Gosaikunda trekking with the experienced guides and all the necessary arrangements. Either nature or cultural charmings, we are committed to make your trek truly amazing. Feel free to contact us for more details regarding this trek.