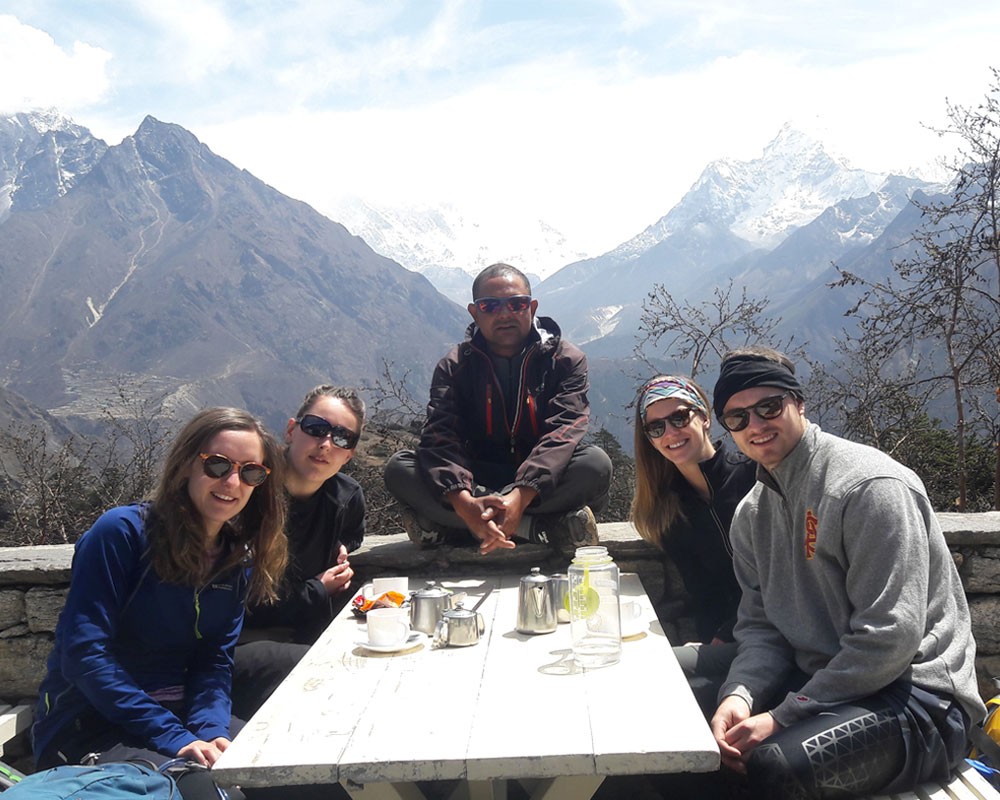 Everest Panorama Trek is a short and remarkable excursion in the Khumbu region of Nepal. Although it is less adventurous than the Everest Base Camp Trek, the magical panoramic view of the Everest Himalayas and the cultural Sherpa villages on the way are simply amazing. The trek begins from Lukla and leads you up to Tengboche Monastery, the largest monastery of the Everest region.
Suitable for the short time trekkers, Everest Panorama Trek offers the airborne peaks of the Khumbu region, including Mt. Everest (8848m), the highest peak of the world, Lhotse, Ama Dablam and many other snowy peaks. From the second day of the trek, you walk through the Sagarmatha National Park, where different floras and faunas are found. Blue pines, fir, rhododendron like floras and Himalayan monal, blood pheasant and musk deer can be seen in the national park. A delicious lunch in the Everest View Hotel, the highest placed hotel in the world is something you will enjoy during the trek.
Namche Bazaar, Khumjung and Tengboche are some of the glaring attractions of the Sherpa valleys. Exploration of the Sherpa culture, traditions, customs and spiritual pattern of lives are seen fabulous during the Everest Panorama Trekking. Tengboche Monastery is one of the highest located monasteries in Nepal, underneath of Ama Dablam peak. The iconic monastery not only portrays how the Buddhist monks live but also offers splendid mountain views. The Everest Base Camp trekkers walk 4 days more to reach there, but based on the Everest Panorama Trek itinerary, it ends in Tengboche and retrace all the way back to Lukla.
You may also like:
All the seasons of a year are suitable for the Everest Panorama Trek. Marvel Adventure organizes your trip led by experienced guides and porters along with the necessary arrangements. Please, feel free to contact us for more details regarding this trek.