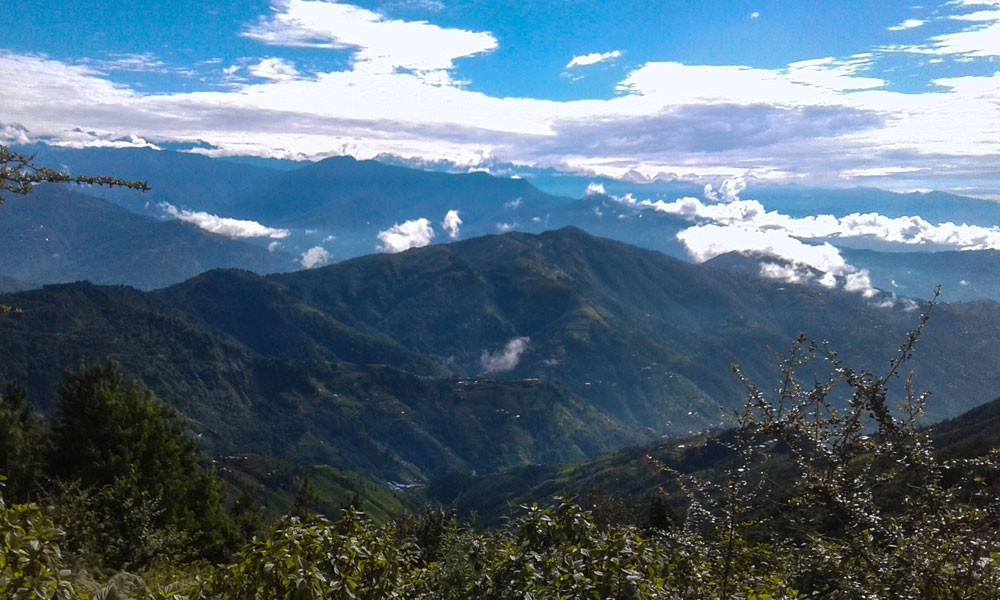 Marvel Adventure offers a day hike to the Shivapuri Nagarjun National Park, the youngest national park of Nepal located in the country's mid hills on the northern fringe of Kathmandu valley. This national park covering an area of 159 sq. km in the districts of Kathmandu, Nuwakot and Sindhupalchowk is the world's closest national park from the capital city.
The day hike to Shivapuri Nagarjun National Park begins with a drive of around 20 minutes to Budhanilkantha Temple which is 8 km north of Kathmandu. After a brief visit of this temple, the scenic drive goes uphill to reach the gate of Shivapuri Nagarjun National Park. Various floras and faunas of more than 500 species can be observed in this national park. This national park is a glorious venue for Birdwatchersas it is a habitat of more than 300 species of birds. The hike initiates from the southern boundary of the area so as to reach the top of Shivapuri. The trail leads us to Nagi Gumpa at an altitude of 2300m.It is the only monastery for the Nuns who practice Buddhism. Many tourists often visit here for meditation. It is a steep uphill hike along narrow trails that gradually lead up to Shivapuri at an altitude of 2732 meters.
Visitors can enjoy spectacular views of the stunning Himalayas from the northern part and panoramic views of Kathmandu valley from the southern part of Shivapuri. After taking lunch and strolling around for some time, we take a shortcut downhill to Kapan for about two hours and drive back to Kathmandu.