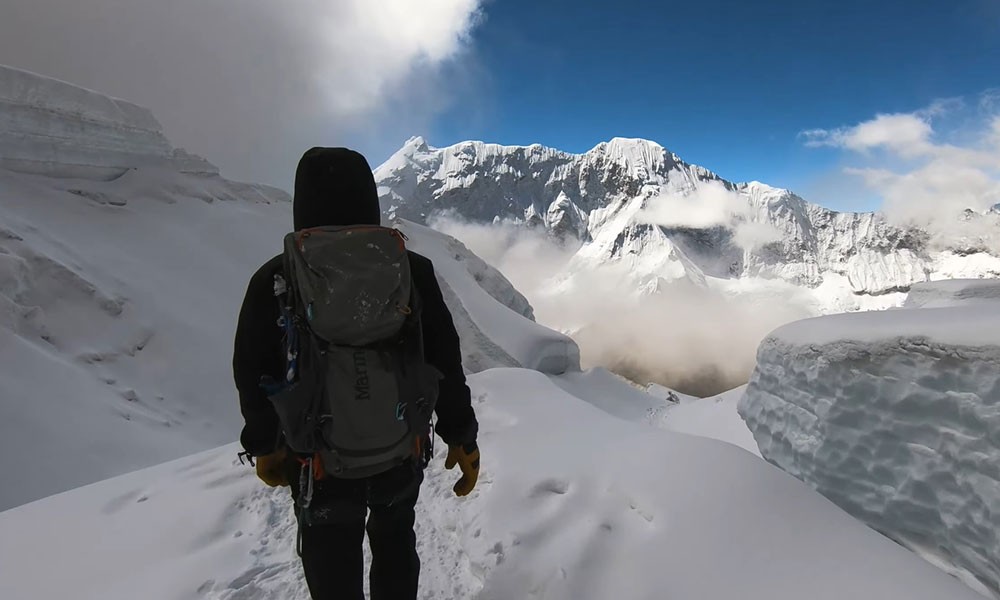 Island Peak, also known as Imja Tse is one of the most alluring peak in the nation of Himalayas. Situated in the heart of Khumbu valley, the peak is actually an extension of the ridge coming down off the south end of Lhotse Shar, standing at an elevation of 6189m above the sea level. It is popular among the novice climbers as it is less technical and can be climbed by anyone with decent physical fitness. Scaling Island peak offers thrilling climbing experience accompanying a phenomenal trek to Everest base camp at one go.
After a brief sightseeing tour around Kathmandu valley, a scenic flight of around 35 minutes next day will take you to Lukla from where the trekking starts. Walking along the Dudhkoshi River crossing two suspension bridges, you reach to Sagarmatha National Park, the World Heritage Site. Various rare floras and faunas can be seen in the national park. A steep ascent takes you to Namche Bazaar where you are greeted with warm hospitality and striking mountain views.
After a rest day in Namche, the trek to Everest Base Camp continues through Tengboche, Dingboche and Lobuche where you can visit the Buddhist monasteries and experience the rich culture of the indigenous Sherpa people. It is until the 10th day when you reach to the base camp of Mt. Everest, the highest mountain in the world. Moreover, you will be rewarded with the stunning sunrise view of Mt. Everest along with the panoramic mountain views from the top of Kala Patthar.
After the successful trek to Everest Base Camp, the majestic Island Peak is what awaits you ahead. After relishing the spectacular view of Mt. Everest and surrounding peaks, the trail continues through Chhukung to the base camp of Island Peak. It was back in 1951 when Eric Shipton named the peak as Island Peak since it appears as an island in a sea of ice. In the early morning of the 14th day, you will summit the Island Peak with the assistance of professional mountain guide.
The joy of reaching to the top of Island Peak is overwhelming which indeed will remain in your memory for the rest of your life. Furthermore, the hard work is well rewarded with the 360 degree view of mountains like Ama Dablam, Makalu, Lhotse and Nuptse. After scaling the peak successfully, we trace our way back to Lukla from where we will take a return flight to Kathmandu.
Marvel Adventure organizes Island Peak climbing led by professional mountain guides along with all the necessary arrangements. Spring and Autumn are the best seasons for peak climbing. For the best of the holiday experience in Nepal, contact us and enjoy the adventure of a lifetime.