Mountaineering has become a hobby and a source of pride for many people around the world. For a few decades, we have seen a wide range of people in the mountaineering industry. When it comes to mountain climbing, the Khumbu region is the topmost option that rings in everyone's mind. Excluding the highest peaks like Everest, Lhotse, and Manaslu, we have prepared a draft on Island Peak, also known as Imja Tse.
Before setting up the inquiry about when to climb Island Peak, let's have a quick go-through of this beautiful and majestic mountain in Nepal. Island Peak, known as Imja Tse, is one of the famous mountains located in the Sagarmatha National Park, a UNESCO World Heritage Site. The peak sits at an altitude of 6,160 meters (20,209 Feet) above sea level. If you are in the Khumbu region for mountaineering, Island Peak is not the one to moss. It is famous for its snowy top and the spectacular views of the surrounding peaks, including Mount Everest, Ama Dablam, Cho Oyu, Lhotse, and many others.
Check our Everest base camp and Island Peak climbing package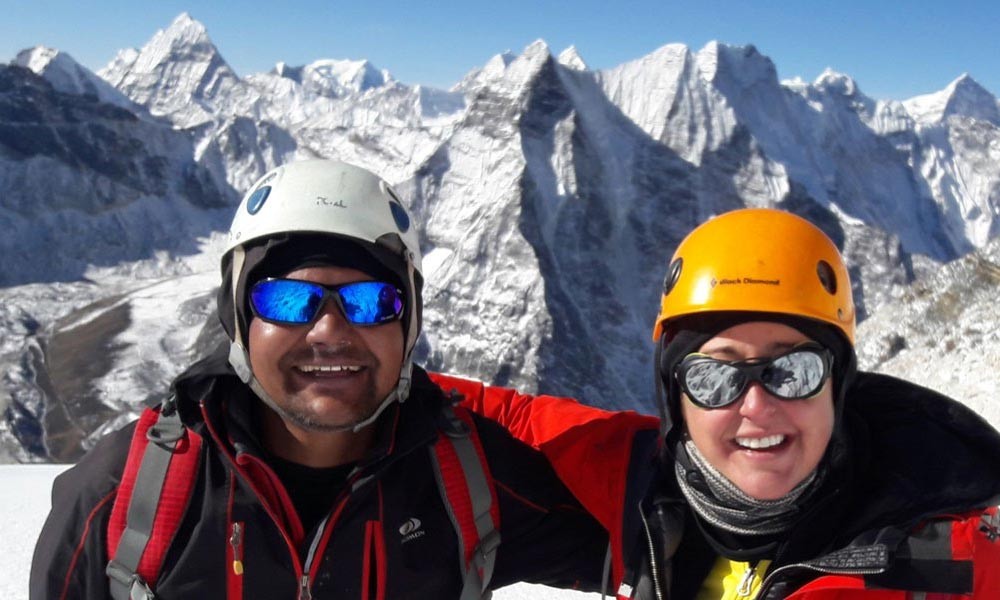 Climbing Island Peak is not an easy job - it takes a lot of mental and physical preparation. While many climbers have already planned mentally and physically, they might be missing 'When to climb Island Peak?' Well, we are here to help. In this blog post, we'll discuss the best time to plan your ascend to Island Peak and the preparations you need to make before it. Similarly, we will be helping you with knowing and considering certain things before your climb Island Peak.
Stay Updated!!