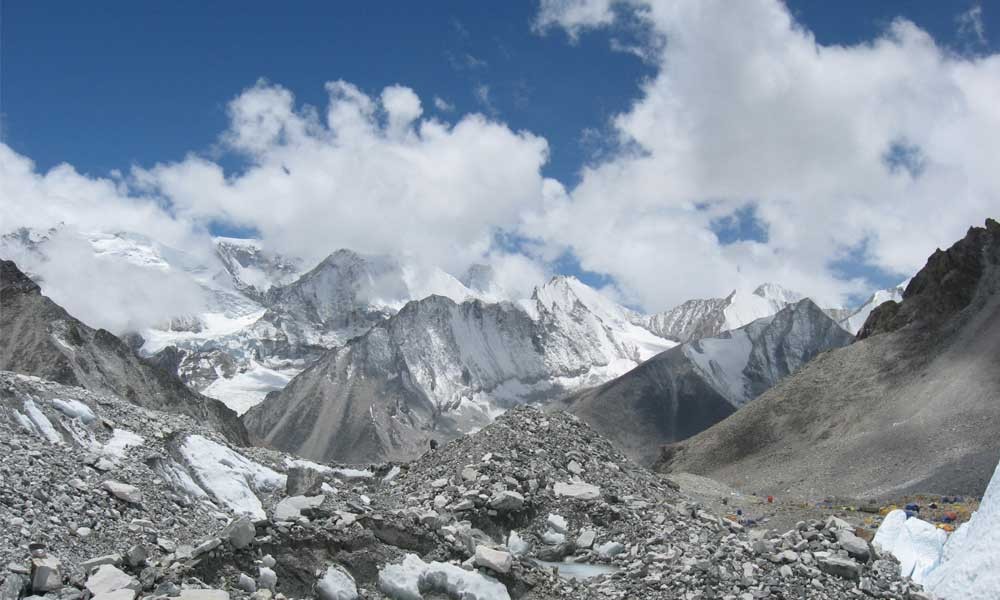 Makalu Base Camp Trek
with Marvel Adventure, where you will experience exciting and glorious moments on less ventured region of Nepal Far Eastern Himalaya.
Makalu Base Camp Trek adventure takes you within Makalu and Barun National Park & Conservation area covers 2,330 sq.kms located within Sankhuwas -Sabha district, which is east of Mt. Everest and west from Mt. Kanchenjunga mountain range.
Mt. Makalu ranks as world's 5th highest peak at the height of 8,463 m and 27,766 ft high which makes this trek more interesting walking within serene high country and into mist filled forest of tall rhododendron, magnolia and pines trees.
This trek offers fabulous moments overlooking dramatic scenery of beautiful landscapes with green rolling hills, valleys and snow-capped peaks on daily walks to reach our goal and destination at Makalu base camp.
Special and uniqueness on this Makalu base camp trekking is that it covers both beautiful and scenic valleys of Arun and Barun. Some of the rare and endangered herbs, vegetation and mammals almost extinct on this planet are found only around this area.
Makalu base camp trek itinerary
starts with a scenic short flight from the capital Kathmandu to land at Far Eastern areas of Nepal in Tumlingtar, a low warmer farm areas. An exciting drive then leads to begin our marvelous adventure trek.
We will walk into remote rural farm villages of Num-Seduwa and the last village of Tashi-Gaon inhabited by high altitude tribe of Makalu, the Sherpa people. Then we will be heading into complete wilderness within dense deep forest and into the wild country to reach at Makalu base camp.
As walk leads within scenic Barun valley where tree lines stops for remorseless fields of ice and glaciers within arctic terrain of mountains and snow right beneath towering Mt. Makalu.
At base camp with time to explore around hidden areas of Makalu facing magnificent scenery, that includes rare views of Mt. Everest known as the 'Kangsung' the Eastern Face of Mt. Everest.
Some other Restricted region treks:
Enjoy marvelous moments then return journey leads back to Tumlingtar on the same scenic route. The panoramic flight brings you at Kathmandu after a grand experience with remarkable adventure on Makalu Base Camp Trek.
Contact us
for package details.