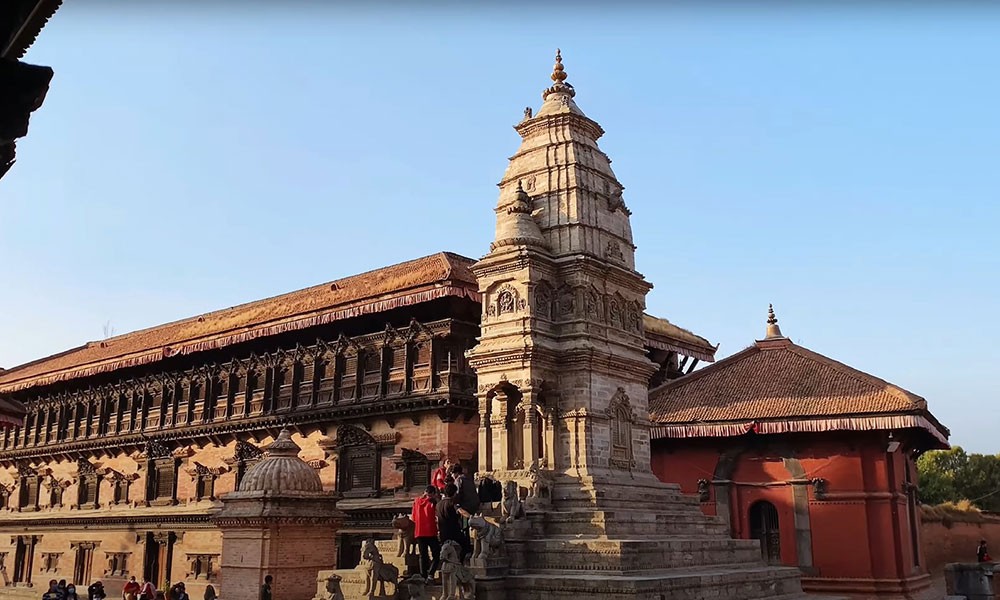 Bhaktapur and Patan are the historic cities of Kathmandu Valley. These cities offer visitors the chance to see an abundance of exquisite works of religious art and architecture. A brief visit to Bhaktapur Durbar Square and Patan Durbar Square are included on this day tour. Marvel Adventure conducts this day tour with a very well experienced tour guide, private vehicle and all other necessary requirements.
Bhaktapur Durbar Square
Bhaktapur Durbar Square is situated in the ancient city of Bhaktapur. It is the home of traditional art and architecture, historical monuments and craft works, magnificent windows, excellent temples, beautiful ponds, rich local customs and culture. This historical monument is the living portrayal of how the entire Kathmandu Valley would have looked like during the medieval periods.
Renowned for its glorious architecture, Bhaktapur Durbar Square is one of the UNESCO World Heritage Site. The major attractions of this historic square are 55 Window Palace and Nyatapola Temple. The 55 Windows Palace, known for its unique masterpiece of wood carving has a golden gate and small temples within its premises. Similarly, the five-storey Nyatapola Temple built with architectural perfection and artistic beauty is the highest and biggest pagoda of Nepal.
Patan Durbar Square
Patan Durbar Square is located in the ancient city of Lalitpur. This Durbar Square enlisted in the World Heritage Site is a marvel of Newa Architecture. One of its attractions is the historic royal palace where the Malla Kings of Lalitpur resided. There are fine pagoda and Shikhara style temples, stone statues and artistic architectures in this Durbar Square.
This square is filled with both Hindu and Buddhist temples. This diversity of the mediaeval culture that allowed both Hinduism and Buddhism to flourish has left a rich legacy of impressive sightseeing. Krishna Mandir built by King Siddhi Narsingh Malla in the 17th century is a major attraction of this Durbar Square.
Bhimsen Temple, Vishwanath Temple and Taleju Bhawani Temple are other major temples of this historic venue. To add to its cultural and historic importance, there is a museum as well which displays the traditional sacred art of Nepal in an illustrious architectural setting.