Are you thinking of traveling to Nepal in May? Trekking in Nepal in May is the best time of the year for travelers. So, if you are planning on trekking Nepal in May, you have made the right choice.
We can find different seasons in Nepal such as summer, winter, spring, and autumn. But, May offers the best time to visit the beautiful country of Nepal. May is the end of the spring season and starting of the summer in Nepal.
If you are planning on trekking Nepal during May, prepare yourself for the May rainfall too. You need to bring your rain gears when you pack your things for the trekking.
The temperature in May in Nepal is usually hot but it may differ from various trekking areas. The weather in May is usually uncertain. Sometimes it rains laboriously during late May and sometimes the places are dry. But if you want to explore the fresh greenery of Nepal then trekking in May is absolutely the right season for you.
Treks to Consider During May In Nepal
Everest Base Camp Trek in May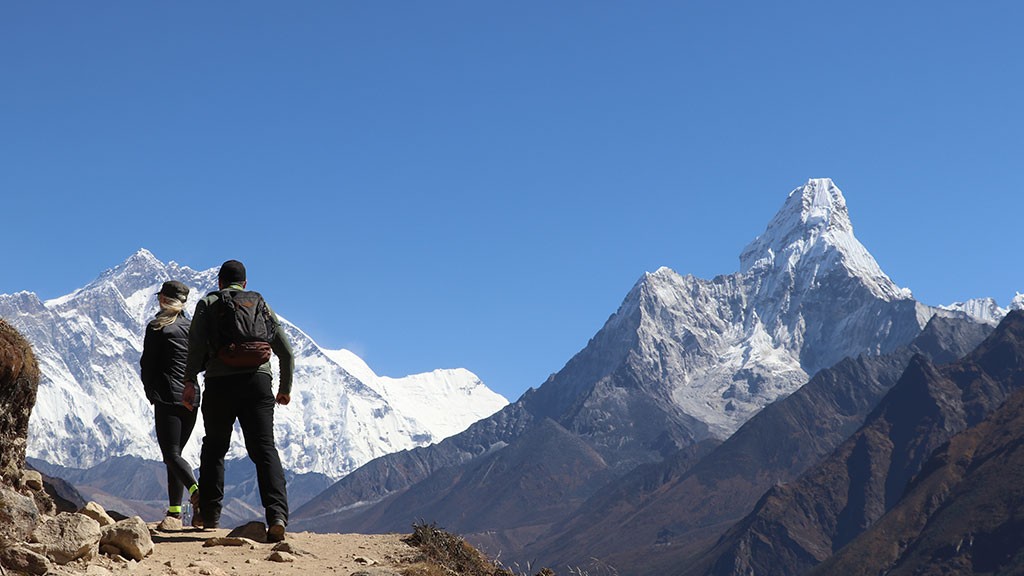 May season is the best time of the year for Everest Base Camp Trekking. May is usually considered as the festive season for mountain trekking. Many trekkers around the world travel to Nepal in May, especially for Everest Base Camp Trekking. So, you can also find other trekkers having the same destination.
The weather in May is usually clear but sometimes it may rain in late May. During clear weather, you can have clear views of the magnificent mountains as you trek to Everest Base Camp. The temperature in May is usually warm. Due to this, you find no snow on the route to the Everest Base Camp which makes your journey easy.
Annapurna Circuit Trek in May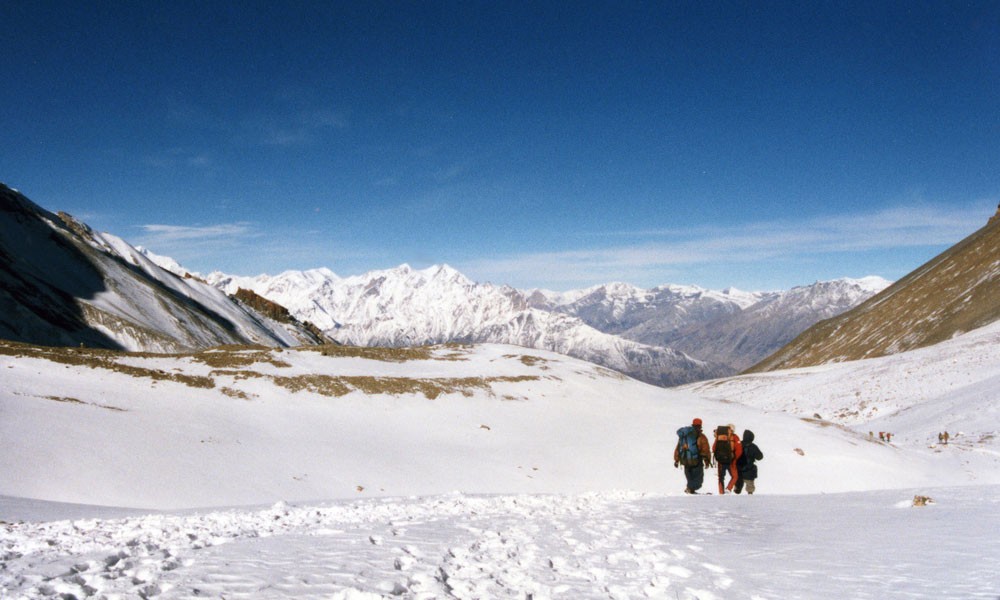 Annapurna Circuit Trek in May is the third most popular trek in Nepal. Around 20% of people trek to Annapurna Circuit during May season. The Annapurna Circuit trek starts from 800 meters above the sea level to 5000 meters and above. The highest point of the Annapurna Circuit is at Thorang La Pass at 5614 meters. The Annapurna Circuit Trek is versatile. You can complete the trek within 14 days. We can also customize the trek for you.
In the Annapurna Circuit trek, you get to witness various ethnic groups of Nepal especially, Gurungs. You can also find suitable teahouses and accommodations according to your preferences. This trek is also known as "Annapurna Round Trek". So, Annapurna Circuit Trek in May is ideal for you.
Langtang Valley Trek in May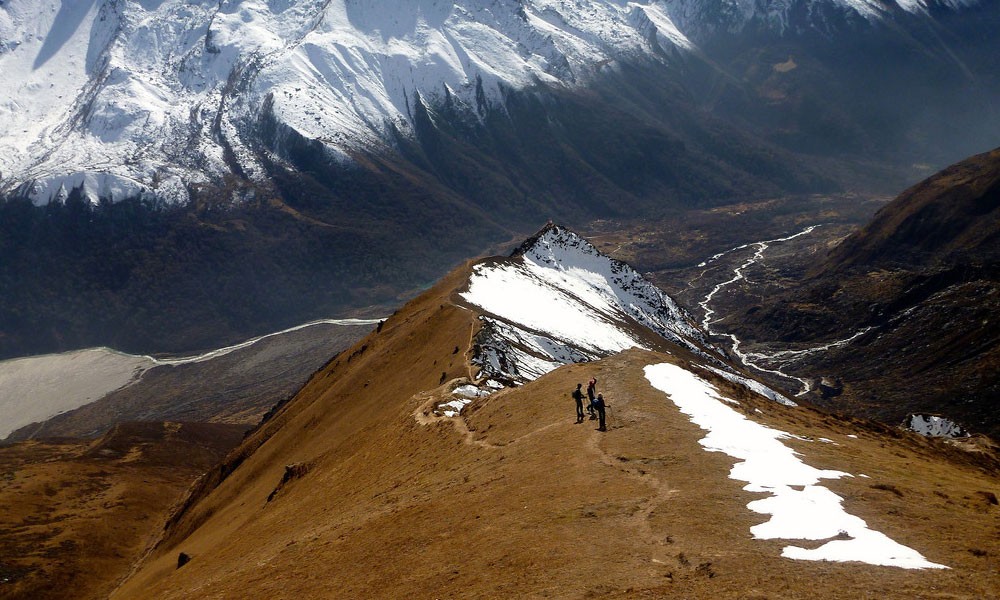 Langtang Valley Trek is a short trek in Nepal and is suitable for beginners. This trek sits in Langtang National Park. This trek is also suitable for families with children. This trek will give you a chance to experience the wildlife flora and fauna. The temperature will be warm in May compared to other seasons.
You can complete the Langtang Valley trek within a week. You will enjoy this trek during the May season as there will be greenery surrounding you. Langtang Valley Trekking trails are easy and opened in May.
Manaslu Trek in Nepal In May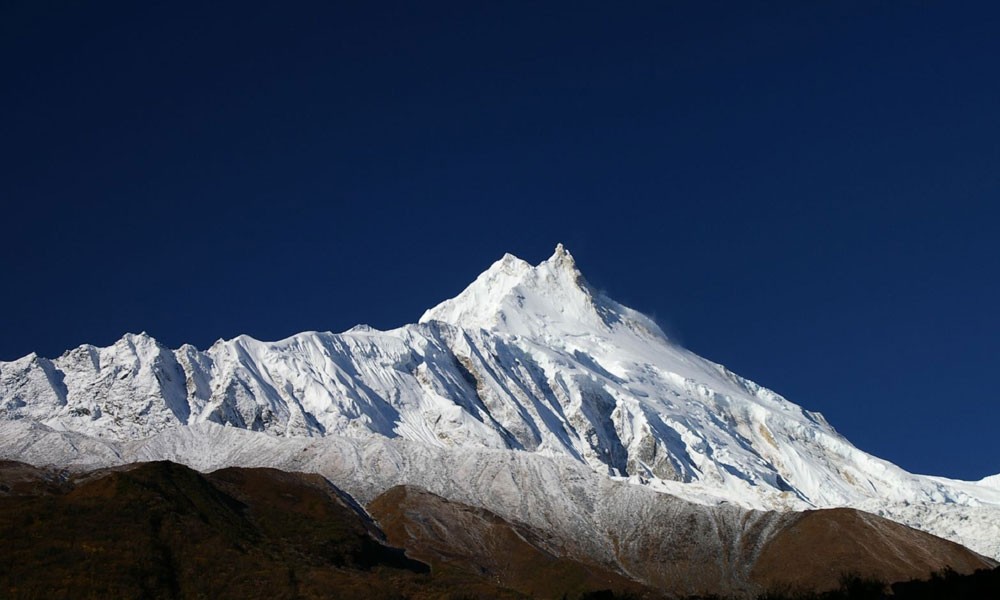 The best time to trek in Manaslu is in May. The temperature in May is normally 25-30 degrees due to which you find no snow in the trail. The Manaslu Trek starts at the Budhi Gandaki River Valley. During winter the Larke pass in the Manaslu Base Camp isn't open. So, the best time for trekking in Manaslu Base Camp is in May.
The Manaslu Trek requires permits for trekking. So, if you are thinking of exploring the Manaslu Trek, you need to fulfill different trekking permits. Manaslu trek is one of the challenging treks so it would be best to travel with a guide.
Upper Mustang Trek in May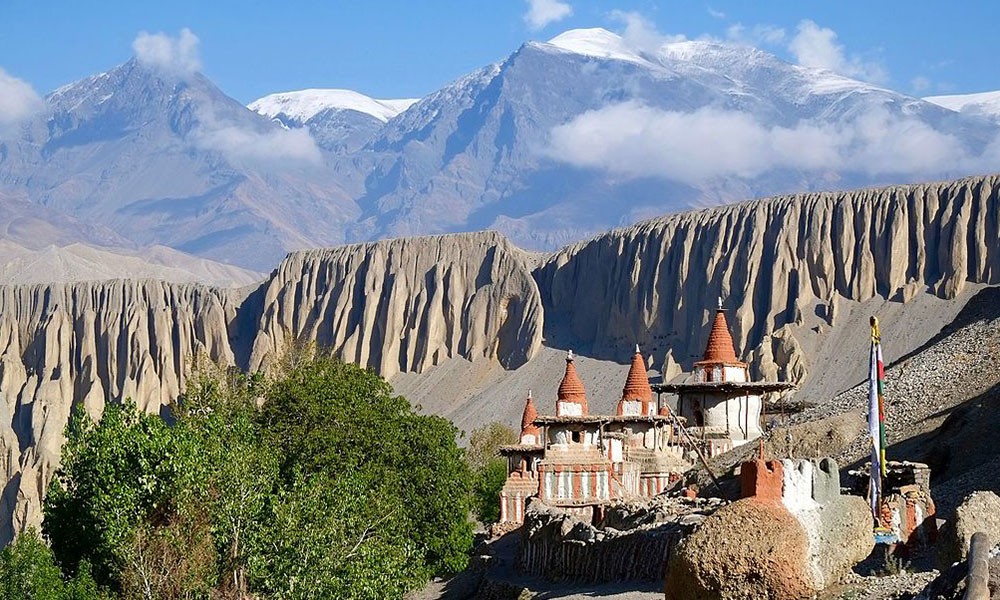 May is the good time of the year to trek the Upper Mustang. Upper Mustang Trek is one of the most challenging treks in Nepal. May is the most suitable time for trekking the upper Mustang. It is usually warm and hot in May due to which the snow melts. This makes your trekking easier and more comfortable.
The Upper Mustang region presents you with a variety of cultures and people. This trek also delivers some breathtaking views of the mountains such as Mt. Dhaulagiri, Mt. Annapurna etc. So, if you are planning on trekking to Upper Mustang, May would be the right time to trek.
Weather in May for Trekking in Nepal
May is usually regarded as the transition season in Nepal. May season marks the beginning of summer and monsoon season in Nepal. Most of the tourists come for trekking in Nepal during the month of May. During this month, you can enjoy the wild flora and fauna and the mountain view which are crystal clear.
It rains heavily at the end of May. So, you should bring all the necessary rain gears. The temperature ranges from 25-30 degree at maximum and 5 degrees at a minimum during May. The weather condition differs from trekking destinations. The higher you trek, the lower is the temperature. Even in the mountainous region, the temperature stays no less than 25 degrees during the daytime.
Tips for Trekking in Nepal In May
Trekking in May is generally favorable in Nepal. It is neither too hot nor too cold in most of the areas. Some of the tips for trekking In Nepal in May are as follows:
Bring a light rainproof jacket with you.
Prepare for all kinds of weather conditions, especially during the high-altitude treks.
It is best to leave for trekking early in the morning than at night.
Dress in layers.
Go slow. Do not rush for the destination and tire yourself.
Do not forget to bring rain gears as it rains heavily in late May.
Bring a windcheater to protect yourself from heavy wind.
Pack yourself a sleeping bag and other necessary items such as toiletries, first aid kit, hand and leg warmers etc.
Pros and Cons Of Trekking In Nepal In May
Pros
During the May season, you'll find many trekkers traveling along the same route. The average temperature in May is around 28 degrees. So, it is neither too hot nor too cold for trekking. You can view the gorgeous mountains of the Himalayas and the lush jungles of the Terai during this season. The weather is usually clear and beautiful. You can see the rhododendron blooming as you walk through the trails. So, this temperature is favorable for trekking.
Cons
May is also known as the pre-monsoon season. Heavy rain may start in late May. Because of this, the roads, especially in areas such as Kathmandu, Bhaktapur, and Lalitpur, are usually muddy and polluted. May is one of the peak seasons for travelers in Nepal. So, you should book for trekking as early as possible to avoid the unavailability of food and accommodation.
Food and Accommodations on The Trails During Trekking in Nepal In May
Food and accommodations are usually available during all seasons in Nepal. But during the May season, you will find varieties of food to enjoy your stay. As you trek to a higher altitude, the food and accommodations are costlier.
During this season, the lodges and teahouses may be full with a greater number of trekkers as it is the peak season for trekking. Because of this, you may also have to spend some time searching for a proper teahouse of your choice.
The foods prepared in the restaurants in Nepal during May are tastier than ever. You get to taste various locally grown and prepared foods during the time. More Hotels and teahouses open during this season. So, if you plan to trek during May, you've made the right decision.
Packing for Trekking in Nepal In May
Packing is one of the important essentials before leaving for trekking. Before you leave for trekking in Nepal in May, here are some items you should not forget.
Rain Coats/ Waterproof Jackets
Waterproof jackets are one of the important things you should pack before you leave for trekking in Nepal in May. During the May season, there are high chances of rainfall as May is also known as the pre-monsoon season. Carrying a waterproof jacket decreases the chances of getting wet in the occasional rainfall.
Wind Cheater
Wind Cheater protects you from the wind that blows in the May season. As you trek to the higher altitude, the windcheater cuts the wind and keeps you warm. A waterproof windcheater will be best for trekking during May.
Water Proof Hiking Boots
Especially, waterproof hiking boots are essential for trekking in Nepal during May season. Waterproof boots protect your feet in case of heavy rainfall during May season. So, it will be best to carry comfortable and waterproof hiking boots than just normal boots.
Tents
You can also go for camp trekkings. Tents are very useful in case you have to make your own accommodation. The weather in May is unpredictable. It is usually sunny during the day but it may also rain during afternoons and nights. In order to avoid such situations, you should carry a waterproof and durable tent with you.
Others
Duffle bag or Rusk bag
Sleeping bag
Toiletries like toothbrush, toothpaste, toilet papers etc.
First aid kit
Sunscreen
Lightweight and sweat absorbent cotton cloths
Rain gears
Hot water bottles
Conclusions
Trekking in Nepal during May is the peak season for most of the travelers. It is because the weather is most favorable during this time. The paths and roads are proper and easy as it does not snow during this season. The weather is also favorable for your children if you wish to bring them.
You will not have to think twice if your planning on trekking to Nepal in May. But do not forget to bring your monsoon gears if you plan to trek in late May.
Contact us if you have any inquiry.