It's true that Manaslu is the most idyllic, sublime, and epic mountain in the world. It's inexplicably charming and exquisite, signaling a quintessential land paradise. However, trekking Manaslu isn't something every traveler enjoy given the extreme difficulties and challenges of the trek.
That's exactly why most of them prefer trekking Manaslu Circuit instead of climbing the summit and enjoying their little venture. The trek, of course, rewards them with an alpine thrill and picturesque view, which exceeds expectations.
But, to get the best of all, it's essential for you to know when to visit the circuit. If you're trekking the circuit in winter, it can be frigid, just like trekking in summer can make you drip with sweat. Therefore, trekkers have to be more careful when planning the trip since there can be seasonal changes in weather.
While Manaslu Circuit can be explored any time of the year, the best time to visit it would be spring and autumn when the weather is fabulous. It's not too hot, not too cold around this time, making it perfect for walking the trail.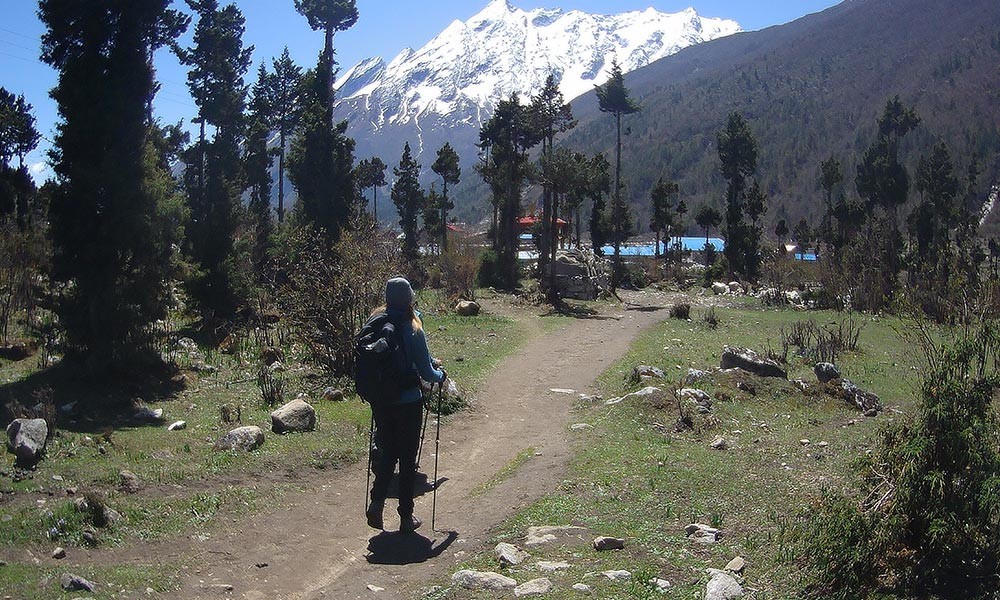 We Marvel Adventure have made a package for Manaslu Circuit Trek and Manaslu Circuit Tsum Valley trek, book these trips with us, and the best service is guaranteed.