They say no to trek is like Kanchenjunga trek, and we totally get that. It's indeed a striking beauty with the wild grandeur of Terai-Duar grasslands that takes aback any onlooker. The mountain boasts an alpine charm with sloping plateaus and river valleys that provide visitors with a great delight.
It offers them an enchanting view across the hillsides and down the valley full of beans. Visitors trekking Kanchenjunga will also be rewarded with the plain sight of shimmering mountains and glaciers.
However, to get a clean shot of these charming peaks, you'll have to visit Kanchenjunga in October. It's the month of trekking in Nepal, so the weather gets mild and fuzzy. The rainy days are over by the start of the month, and therefore, the weather is pleasant.
Most of the days in October are bright and sunny. It's no longer warm moist, but also not yet awfully cold. The temperature at the mountain is below freezing point, and there may even be a light snowfall.
With no more dark clouds looming in the sky, travelers can easily catch glimpses of Kanchenjunga and its surrounding snow peaks. They'll also get to discover some of its best-kept secrets and explore the beautiful landscapes.
The month stuns you with an impressive view of fall foliage that transforms the landscapes of Taplenjung. Trekking through the coniferous forest and alpine meadows becomes a movable feast as climbers can watch the autumn leaves.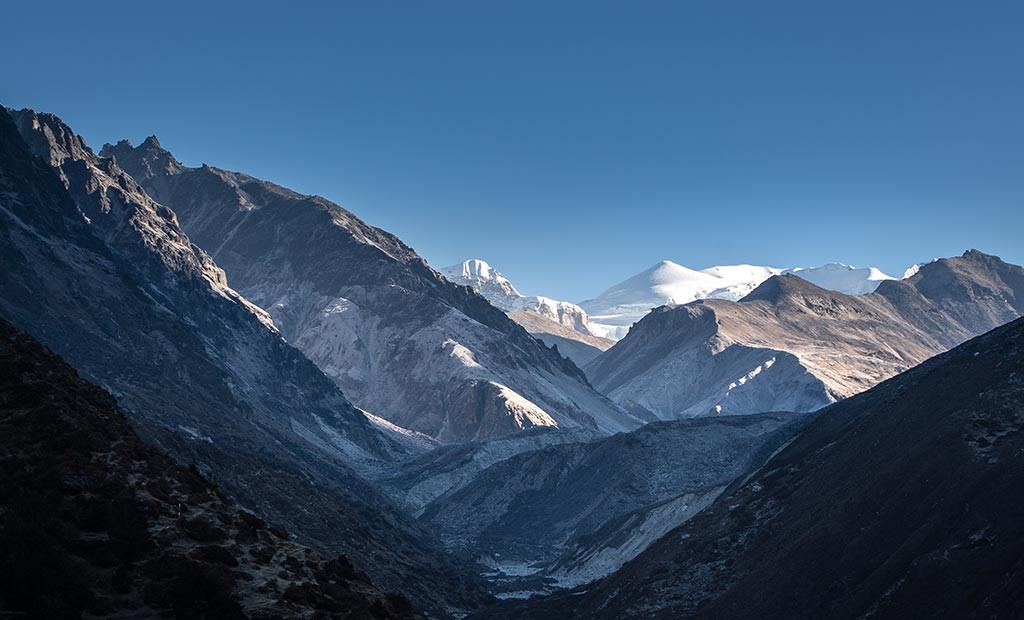 Every October, they can witness the leaves changing their colors into hued yellow, deep red, and bright orange. This provides the visitors with a scenic backdrop and makes the trek more comforting and enjoyable.
Our Kanchenjunga Guide articles:
How to reach Kanchenjunga? | Where is Kanchenjungaga Mountain?