Nothing can beat the feeling of getting out in the mountains and getting some fresh air while enjoying the scenic view. It's inspiring, riveting, and super rewarding with a great experience. This probably explains why people look forward to trekking in mountainous regions in Nepal, especially Everest Base Camp.
Many trekkers sign up for the Everest Base Camp trek in April as they find it worthwhile. Everything about the month fascinates hikers, be it the meaningful experience, the relaxing altitude, or the scenic view. They find the month least unpredictable and troubling as everyone can enjoy the weather.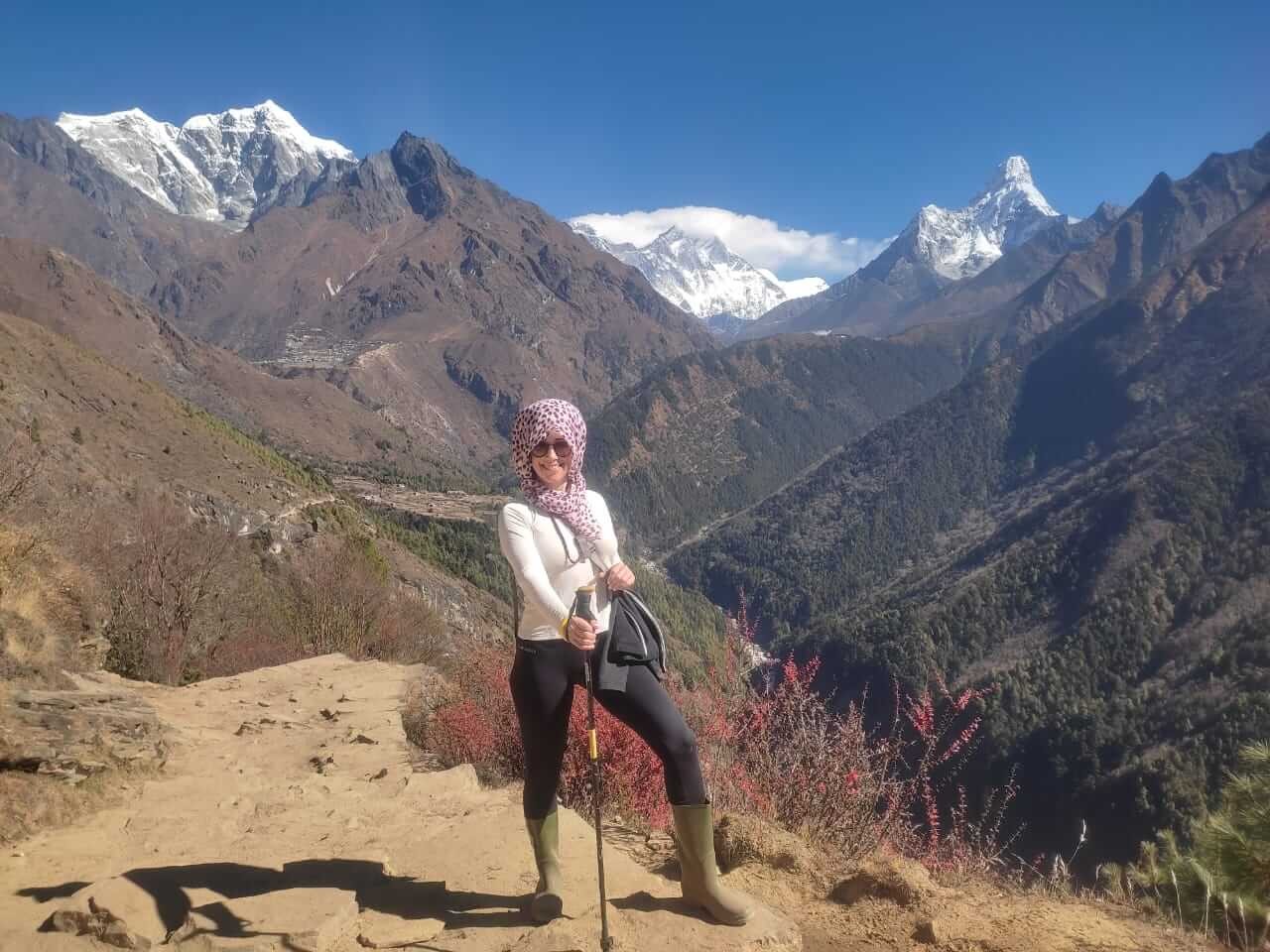 April offers a range of weather conditions to hikers, where the chilly morning turns into warm days and returns back to frigid at night. The days are pretty hot in the mid-spring, but the nights are chilly.
The weather is great in April, and the scenery and atmosphere are amazing. Trekkers can enjoy the breathtaking view while still making themselves feel at home. You can walk in a short-sleeved shirt, wear comfortable walking shoes, and enjoy nature.
As you trek the base camp in April, you'll see many wildflowers and rhododendrons blooming along the way. Taking a leisurely walk through the Sagarmatha National Park will allow you to discover many wildlife and birds.
You have a lot of time to travel around and explore the valley during the Everest Base Camp Trek in April. Its longer daylight hours will give you enough time to visit many regional places.
If you want to join the group, we have group joining EBC trek package.